C8261/C8201-VGA
The C8261/C8201-VGA is a module for use with the muc103T/mCam503, converting digital signals to analogue TV output, supporting PAL and NTSC TVs.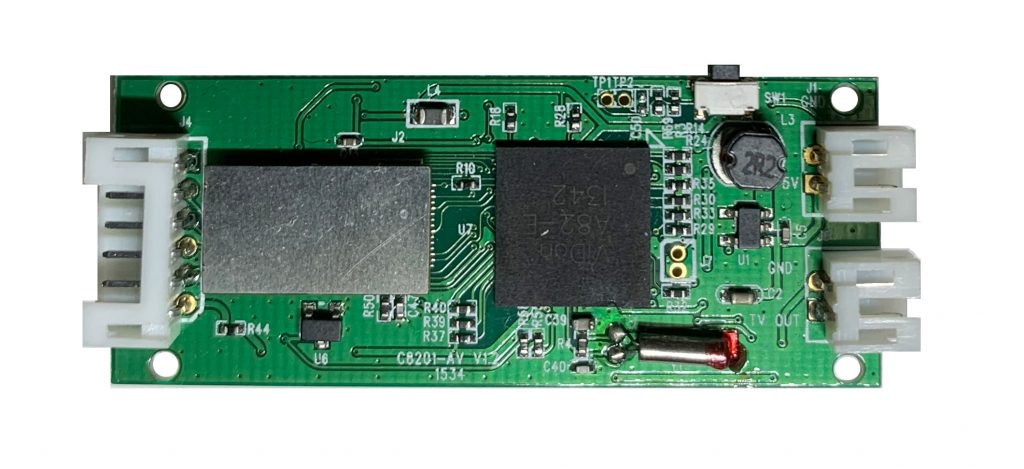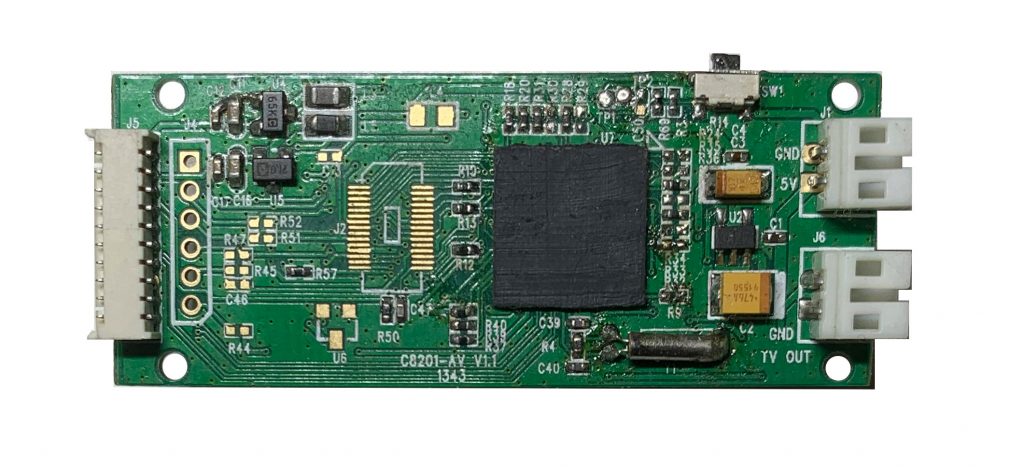 | Module | Compatible cameras |
| --- | --- |
| C8261 | muC103T |
| C8201-VGA | mCam501 |
Features
CVBS output
video display with PIP mode
5V DC
NTSC/PAL support
---
C8205
This C8205 module accepts CVBS video, convert to USB video streaming and UVC compatible. It is direct plug and play with PC, compatible to some of the Linux kernal.

Features
USB2.0 UVCcompatible
auto detect PAL/NTSC
powered by PC USB port